Apple, Amazon, Google, and Facebook Targets of Political Lawsuits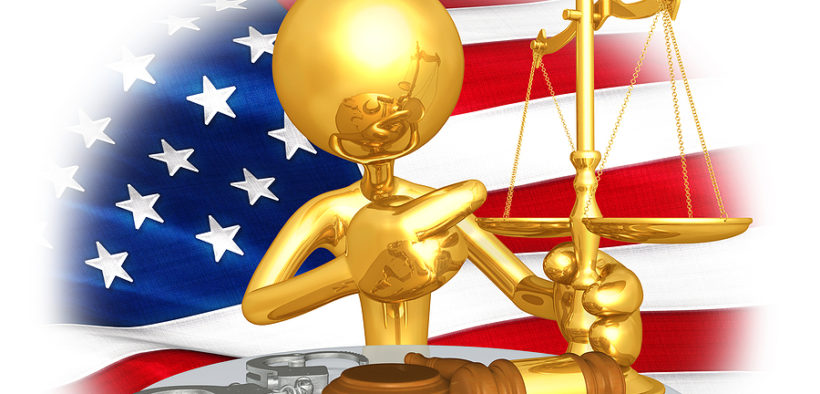 Tech giants have a target on their back. Currently, in the US, there are multiple government investigations are in progress on the business practices and operating procedures of each of the four Tech giants — Google, Amazon, Facebook, and Apple — that could soon result in major modifications in the way how they operate.
Google, Amazon, Facebook, and Apple have been under greater political scrutiny in recent years, especially for their acquisitions and other business activities that critics believe are monopolistic and disobey antitrust laws.
In the last year, that scrutiny converted to legal proceedings when the U.S. Department of Justice filed an anti-trust case against Google and the U.S. Federal Trade Commission (FTC) sued Facebook for its monopolistic acquisitions. The anti-trust case is the biggest lawsuit since the U.S. government's 1998-lawsuit against Microsoft. Google considered this lawsuit as a "deeply flawed".
Basic Issues: Monopolistic Policies and Violation of Antitrust Laws from Tech Giants
Google
Many critics and IT experts argue that Google has an anti-competitive behavior in the online search and marketing industry. They believe that Google isdeveloping a special ecosystem to maintain its monopolistic practices. For example, Google is involved in some anti-competitive contracts to force people to depend on Google search when using smartphones with the Android operating system. Evidence shows that Google has contracts with smartphone manufacturers to provide and pre-install default status to Google's own apps.
In an October 2020 report, the Commercial and Administrative Law Subcommittee demonstrated that Google Cloud attempted to manipulate its users for its own Google Meet videoconferencing tool instead of Zoom. The report also showed that Google acquired multi-cloud solutions and made compatible them only with its own cloud infrastructure in an attempt to stifle competition.
Facebook
Facebook has extended its anti-competitive power in the social media industry by using a "CAK" (copy, acquire, kill) policy against its major competitors. For example, Facebook acquired Instagram and WhatsApp to negate a growing competitive threat.
Specifically, in December 2020, the U.S. Federal Trade Commission (FTC) filed its own antitrust lawsuit against Facebook's acquisitions of Instagram and WhatsApp. The FTC claimed that the monopolistic behavior of the company could force it to divest those two applications.
Amazon
According to a 16-months investigative report from the House Judiciary Subcommittee on Antitrust, Amazon unfairly takes information and data from its third-party sellers and uses the information to consolidate the retail side of its own business, including favoring its own brands and prioritizing them in search results.
Many critics also argue that Amazon charges sellers more fees due to its dominant position. Most brands and sellers have genuinely no negotiating strength due to their total dependence on the Amazon sales channel.
Apple
Apple has been sued by the maker of the popular game Fortnite, Epic Games, for their app store policies. Epic wanted to save its 30% Apple charges and recommended its users to buy the game directly from Epic instead of the Apple iOS version of the app. Apple forced the app developers to use its payment system and even banned the game from the App Store, thus allegedly violated antitrust laws.
Regulation of Competitive Power of Tech Giants: A Package of Antitrust Bills
With new faces in the Congress and White House, many Trump-era policies will soon be dismissed. However, the strategies to use antitrust law against tech giants aren't likely to go anywhere. In recent months, both Democrats and Republicans have been flexing their regulatory muscle against the big tech.
Recently, US lawmakers unveiled a package of five antitrust bills, wishing to regulate the competitive power of tech giants that would represent the most consequential remodeling of antitrust laws in decades. The bills, which are the outcome of more than a 1.5-year long investigation of digital competition, target what critics and industry experts believe the "unregulated power" for Tech Giants.
Consequences of Antitrust Legislation for the World
Undoubtedly, the impacts of the proposed antitrust legislation would be experienced well beyond the United States. Google recently announced it would modify its operating procedures globally to comply with recommended guidelines from the European Union and other countries. The European Union has already been making its own more stringent rules laws against the tech giants. Legislators from other countries are likely to be influenced by these policies.