Top 5 Reasons of Digital Transformations Failure for Businesses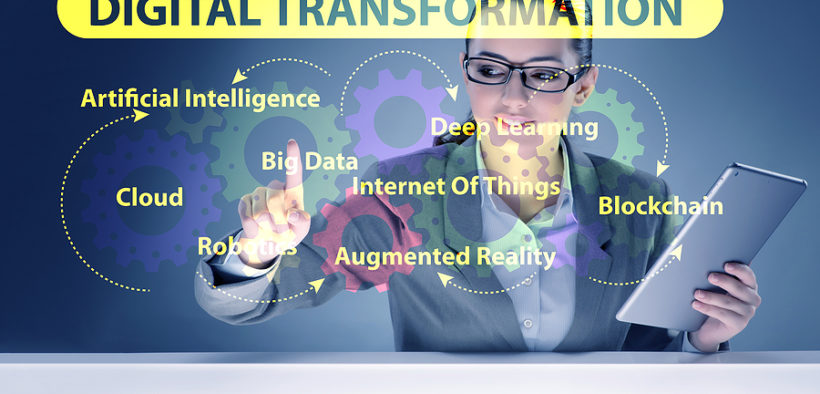 A large number of businesses are adopting digital transformations in an attempt to be more
effective and efficient, to improve customer experience, and to enhance their performance.
However, most of them fail in their digital transformation strategies.

According to a comprehensive study from McKinsey, there is the failure of about 70 percent
of digital transformation strategies due to multiple reasons including lack of support from
management, poor collaboration across silos, and lack of employee accountability,
engagement, and accountability. This study is strongly supported by Bain, which in a study of
100 companies demonstrates that almost 75 percent of those companies involved in digital
transformation showed mediocre performance. Only 5 percent of them reported that they had
achieved the expectations they had planned for themselves.

Why is the digital transformation failure rate so high? Here is a fast round-up of some of the
major reasons:
Failure for Understanding Digital Transformation Goals

Many businesses make digital transformation plans only for the sake of going digital without
even understanding its workflow. Everyone looks to be choosing it, so they really want to
win the competition and stay ahead of the game.
Looking to win the race and stay ahead of the game is a good initiating point for businesses,
but most of them don't have a clear picture of digital transformation strategies. They don't
understand its overall impact and ultimately fail to generate more profit and revenue.
Lack of Expertise and Resistance to the Change

Employees in an organization are the major stakeholders for a successful digital
transformation. If they lack certain skills or relevant experience, the organizations will not be
able to achieve the expected goals they had planned for themselves. Resistance to accepting
the change is another critical factor that often prevents businesses from achieving goals when
moving digital.
Failure to Provide Omnichannel Customer Experience

Digital transformation can lead any business to a new level of progress if it is done for the
omnichannel customer experience. Business owners should know the requirements of their
clients. Before even initiating, they should ask their clients whether they are happy with these
transformations, and what modifications they are expecting in the future.
Not Approaching Technology in the Right Way

Approaching your digital transformation may create the difference between a project that
exceeds expectations and adds value, and a project that fails to meet its milestones.
Approaching digital transformation in the wrong way prevents businesses from achieving
goals when moving digital.
Poor Data Analytics Proficiencies

Right Data is probably the most valuable asset. Smooth business processes and personalized
customer experiences can be improved with the right data at your disposal. Poor data
analytics proficiencies may lead to failure of the digital transformation as you are not driving
actionable insights from the irrelevant data.